5 Easy Exercise Tips to Keep your Dog Healthy
---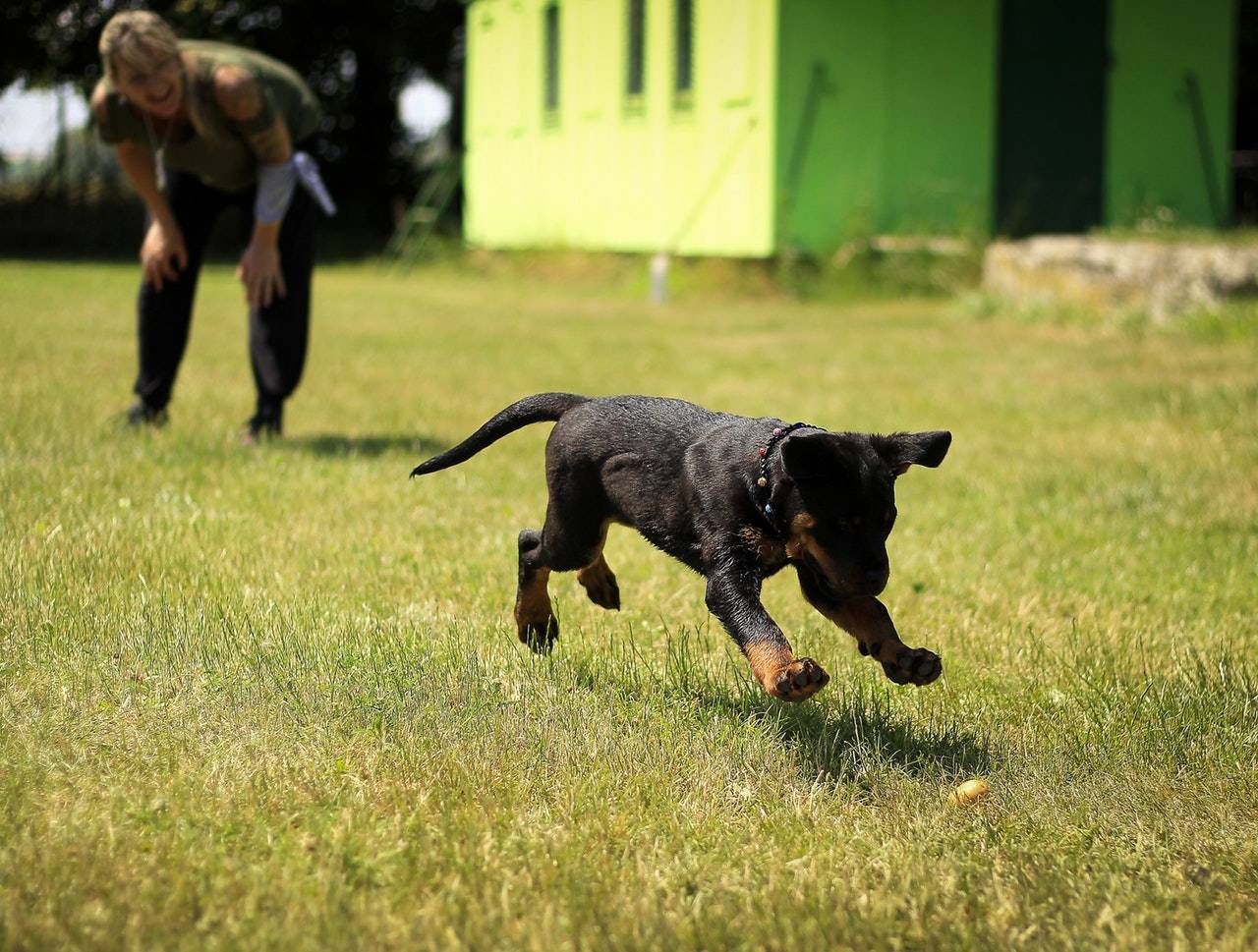 ---
It's time to get your dog in shape!

---
Obese dogs, like people, run into big health issues when their weight creeps up and activity plummets. If you think your hound is pilin' on the pounds, it's never too late to get them started on a physical activity routine!
Here are some questions to ask yourself with some helpful tips too.
1. How much and what kind of physical exercise is your dog getting on a daily basis?
So, this is the first thing we should be looking at - is your dog out playing, walking & running or curled up on the sofa with you?
Let's face it, we all need to move each day and you could both do with some fresh air, so how about stepping outside. The fresh air will stimulate a positive direction of energy in both you AND your dog (unlike digging ugly holes in your backyard!)
Got 15-20mins to play? Get them out on a daily basis.
Did you know,dogs who regularly exercise benefit from a higher metabolism, smaller appetite, better muscle tone, and even better temperature regulation?
Something else to ask yourself, does your canine have behavioral issues?
They could be bored. This is often why their instinct to dig, herd, retrieve or hunt kicks in and you wind up with buried gardening tools, a lovely trench created along the entire length of your fence or chewed up cushions (likely just the expensive ones).
2. Get a professional opinion. How can your vet help?
Of course, exercise varies across different breeds and sizes of dog - a French Bulldog won't require the same exertion as that of an Irish Setter.
Your vet will help you with what type and level of exercise that's right for your dog - a dog too young, old or unfit could cause them problems. Don't push them too hard, they might turn out to be less fit than you. There is such a thing as too much exercise for your dog.
So if you're the type to run with your dog and workout together, be aware of your pet's limitations by consulting a vet to ensure you're not working them too hard and they are fully examined before detailing an exercise program for your dog.
Hot and cold weather can be dangerous too when exercising with your dog, so start slow and build up their fitness.
---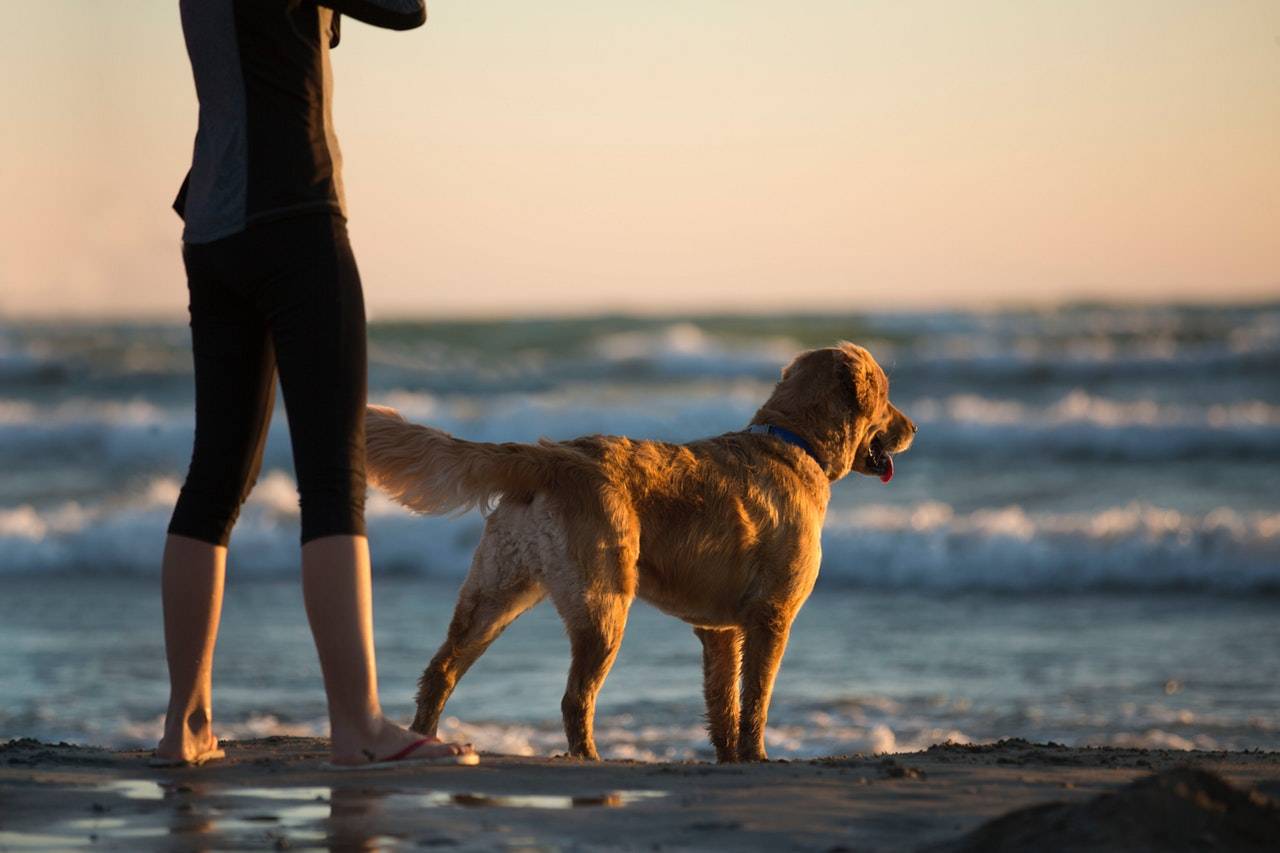 ---
3. How to exercise your dog
Canine Obesity is REAL. Did you know a study by the Association for Pet Obesity Prevention found 54% of American dogs are obese (or at least overweight)!? That's a worrying statistic...
As a guide: a dog is considered overweight when he weighs 10-20% more than his ideal body weight - over 20% he's obese.
 
So what kind of exercise routine for your dog would be suitable? It doesn't have to be anything super imaginative and there's no shortage of ideas, take these for example:
Walking or running with you
Playing fetch with a ball
Swimming
Playing with other pets in the park
Train them to perform tricks for healthy treats.
See, that was easy! What's more, some of these are great tips to get your dog to play on their own, too.
4. Sounds like I need a workout plan for my dog. Where do I start?
Your dog will never make it to the gym with you, there's etiquette to think of, so it's up to you and your vet to put a plan together. Just 15-20mins per day of brisk walking and a little play is all they need (especially if you're starting out).
Encourage a neighbor's dog too, then it's even easier to feel motivated (for you both)! If you've really got no time, get a recommended dog walker in your local area - a very decent investment if you care about the health of your little friend (of course you do)!
Don't forget some treats like fruit & vegetable slices, popcorn or rice cake pieces - not scraps. It's important to keep your dog motivated, that way you'll both enjoy that special bond.
5. Socialize your dog
As part of your dog's new fitness routine, it's important to keep them socialized - introducing her to other people, dogs and animals outside of the immediate home environment. It's better for your dog to become social from a younger age - if they're not scared or you sense they don't feel threatened it will get them out the house more willingly.
Walking around the neighborhood and dog parks are great ways of introducing them to people and dogs.
Looking for ways to keep fit with your dog? Check this fantastic hands-free running belt!

As always, we love to keep our best friends happy and healthy which is why we're offering 20% OFF everything in store - just use discount code healthypuppin at the checkout.