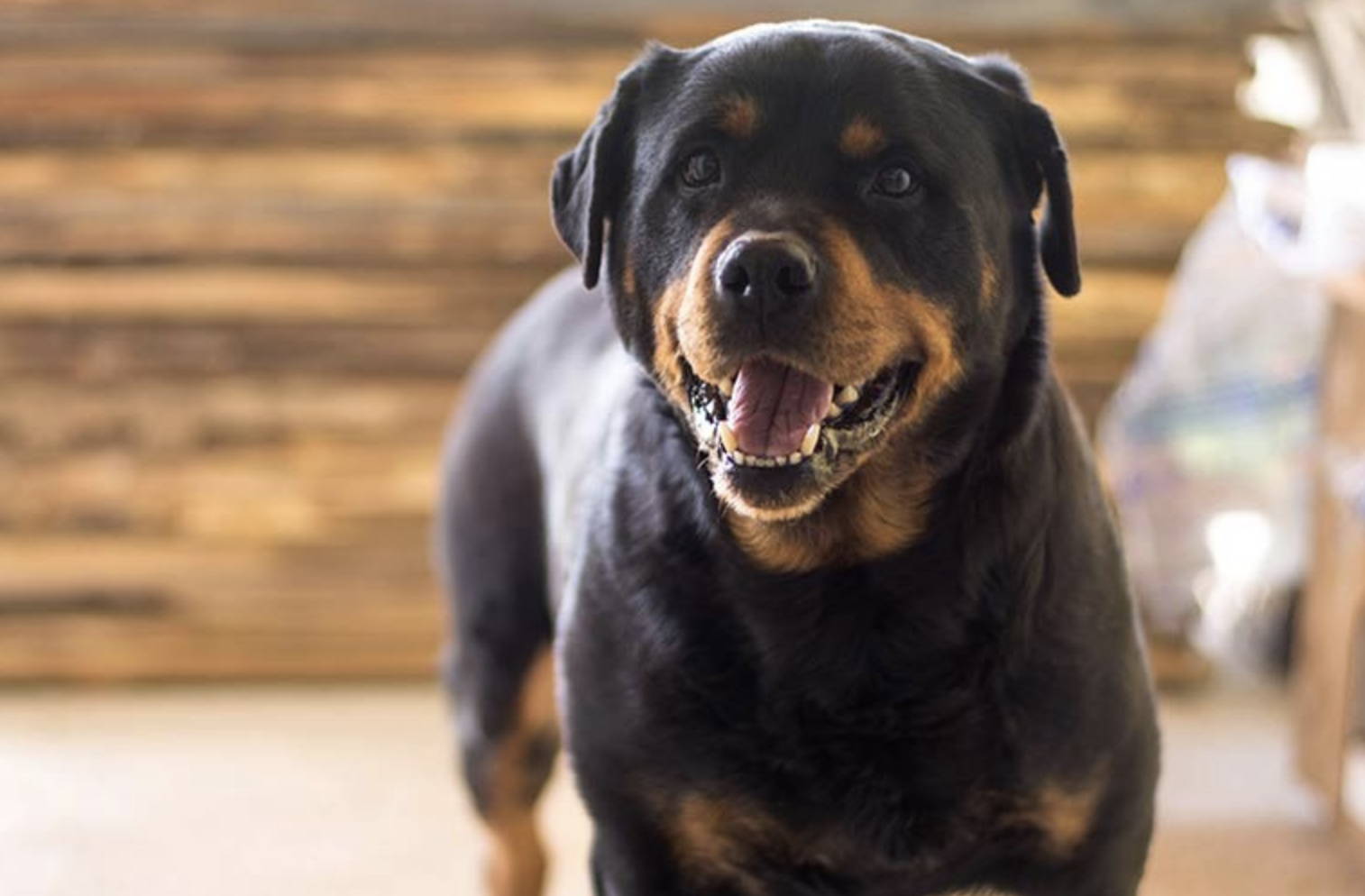 9 Best Homemade Dog Treats For Spoiling Your Pup
Nothing beats homemade treats, whether you're talking about human treats or dog treats. You know exactly what ingredients are being used, you can customize recipes, and you add the one ingredient you won't find baked into a store bought treat – love. We've scoured the internet and found the best homemade dog treat recipes you can use to spoil your pup.
#1 – Glazed Pumpkin and Peanut Butter Biscuits
Your pup will drool over these glazed biscuits and you'll be happy knowing exactly what went into these yummy dog treats.
Biscuit ingredients
1 cup pumpkin
1/2 cup peanut butter
2 eggs
1/4 cup oil
2 1/2 cups whole wheat flour
1 teaspoon baking soda
Glaze ingredients
2 tablespoons bacon grease, coconut oil, chicken fat, or any other fat that will solidify at room temperature, melted
1/4 cup smooth peanut butter
Directions
Preheat oven to 350 degrees.
Combine pumpkin, peanut butter, eggs, and oil in a bowl. Add in baking soda and whole wheat flour. Stir until a stiff dough forms. Knead dough or mix just until flour is incorporated.
Roll out dough with a rolling pin and use a cookie cutter to cut out dog bone shapes, or just bake into little circles like cookies. Bake for 15 minutes.
Whisk the bacon grease and peanut butter until very smooth. Drizzle over the treats and cool till glaze hardens (it does best in the fridge or freezer).
#2 – Peanut Butter Coconut Oil Treats
The problem with a lot of homemade dog treats is that so many of them involve oats or flour. What are you supposed to do if you prefer to keep your pup on a grain-free diet? These dog treats have only 3 ingredients, and none of those ingredients contain grain.
Ingredients
1 cup all-natural peanut butter
1 tablespoon unprocessed coconut oil
1 teaspoon cinnamon
silicon paw print tray
Instructions
Be sure the coconut oil is in liquid form. If not, place coconut oil in a small saucepan over medium-low heat and cook until melted.
Add peanut butter and cinnamon. Stir until mixture is completely smooth and thoroughly mixed. Mixture should be thick, but pourable.
Pour mixture into tray and freeze until set.
Carefully remove from tray and store in air-tight container in freezer (they soften quickly).
Recipe Notes
These were made for dogs in the 10-15 pound range. Adjust the amount of coconut oil accordingly. Rule of thumb is that you use 1 teaspoon of coconut oil per 10 pounds of your dog's body weight.
#3 – DIY Frozen Watermelon Treats
Watermelon and popsicles are both staples of a hot summer day. Your dog should be able to enjoy those things, too! These watermelon pupsicles are simple and your dog will love them.
Ingredients
A quarter of a watermelon [preferably seedless]
One can of coconut milk
Instructions
Scoop out about 1/4 of the melon
Blend together with the can of coconut milk – add more watermelon if you want a darker pink.
Pour into ice cube tray and freeze
#4 – Valentine Hearts Chicken Treats
Chicken and rice are simple ingredients that most dogs digest well – and love the flavor! This recipe can be altered to make either baked or frozen dog treats for your pup.
For the baked treats you need:
Silicone Heart Mold
1 cup cooked, finely diced chicken
1/2 cup rice, cooked & mashed
3 tablespoons rice flour
1 tablespoon parsley
1 egg
Directions
Preheat oven to 350F.
Mix together all ingredients and stir well. Spoon into silicone molds. Bake for 20 – 30 minutes, until tops are golden brown. Allow to cool and remove from molds. Store in fridge.
For the frozen treats you need:
Silicone Heart Mold
1 cup cooked, finely diced chicken
1/2 cup rice, cooked
1 cup chicken stock
1 tablespoon parsley
Directions
In a blender or food processor, blend together all ingredients. Spoon into the silicone molds and place in freezer until solid.
#5 – Sweet Potato Fries For Dogs
If you're looking for a recipe that both you and your dog can enjoy, this recipe fits the bill! For those who don't like the spices in the dog version, you can easily make half the batch with the dog spices and half with spices you'll enjoy which may not be as dog-friendly.
Ingredients
1 Sweet Potato
1 tbsp Coconut Oil (melted)
Spices – Turmeric, Cinnamon
Instructions
Preheat oven to 425 degrees F
Wash and peel the sweet potato
Cut the sweet potato into evenly sized long skinny (fry shaped) pieces
Coat with oil and spices – Mix in a large bowl or Ziploc bag
Place fries on baking sheet in one layer
Bake for 15 minutes
Flip over fries for even baking
Bake for another 10-15 minutes
Let cool before giving to your dog!
#6 – Ginger Apple Treats
If your dog loves biscuits but is on a grain-free diet, recipes can be hard to come by. Ginger apple dog treats to the rescue!
Ingredients
1 cup brown rice flour
½ cup apple, finely diced
⅔ cup Greek yogurt (plain)
½ tsp fresh ginger (finely minced) or 1 tsp ground ginger
1 tablespoon coconut oil
Instructions
Preheat oven to 350 degrees F.
Combine all ingredients in a large mixing bowl.
Stir together until well combined. If necessary, thoroughly mix together with hands.
Turn mixture out onto a floured, flat surface and roll out with a rolling pin to approximately ¼".
Cut into desired shapes and place on a baking sheet coated with nonstick spray.
Bake for 25 minutes, until golden brown.
#7 – Peanut Butter Pumpkin Treats
Nothing says fall like pumpkin treats. Pumpkin is also great for doggie digestion! Your pup will love these peanut butter pumpkin dog treats, and you can adjust the recipe to include or exclude grains as you see fit.
Ingredients
1 cup pumpkin puree
2 eggs
1/2 cup oats (optional if your dog is on a grain free diet, sub an extra 1/4 cup grain free flour)
3 cups whole wheat flour, brown rice flour, or gluten-free flour
3 tablespoons of all natural peanut butter
1/2 teaspoon cinnamon (optional)
Directions
Preheat oven to 350°F.
In a small bowl, stir together the flour, oats, and cinnamon.
In a separate large bowl, whisk together the eggs, pumpkin and peanut butter until combined. Stir wet ingredients into dry.
Pour onto a floured surface and roll dough out to 1/2 thick. Cut out using cookie cutter.
The dough will be a little sticky, a dusting of flour for your hands and the rolling pin will help! Bake for 30 to 35 minutes until golden brown.
Place on cooling racks and let cool thoroughly. They will harden as they cool.
#8 – Salmon & Sweet Potato Treat
Not every dog can eat or enjoy crunchy dog treats. These soft treats are perfect for dogs with dental problems, small mouths, or who just don't like crunchy dog treats.
Ingredients
1 can salmon
1 medium sweet potato, baked in the skin
2 eggs
1/3 c. coconut flour
Coconut oil for greasing a pan
Directions
Preheat oven to 300F.
In a medium bowl, stir together coconut flour, eggs, and salmon. Allow the mix to "rest" for 10 minutes while the coconut soaks up the moisture. Remove the sweet potato from the skin and stir into the salmon mixture.
Grease a 9×9 cake pan or 9″ pie plate with coconut oil.
Press mix into the pan.
Bake for 60 – 70 minutes
Allow to cool and slice into squares. If you want a crunchy treat, you can return the squares to the oven on a baking sheet and bake at 150 for 3 -4 hours.
#9 – Heart-Shaped Cranberry Cookies For Dogs
These adorable cookies are a delicious way to show your dog how much you love them.
Ingredients
2 Eggs
1.5 Cups Almond Flour
1 Tablespoon Coconut Oil
3-4 Tablespoons Coconut Flour
1/2 Cup Dried Cranberries
Directions
Preheat oven to 325 degrees
Beat the eggs and set aside
Combine almond flour, coconut oil, and dried cranberries in a bowl.
Add in the eggs and knead the ingredients with your hands. Dough will be wet and sticky.
Add in the coconut flour one tablespoon at a time to achieve a consistency that is easy to roll out and not overly sticky. This should take approximately 3-4 TBSP.
Roll out the dough and cut out the treats using heart-shaped cookie cutters.
Place the treats on a cookie sheet lined with parchment paper.
Bake for 15-18 minutes or until crisp.
- As always, we love to keep our best friends happy and healthy which is why we're offering 20% OFF everything in store - just use discount code healthypuppin at the checkout.